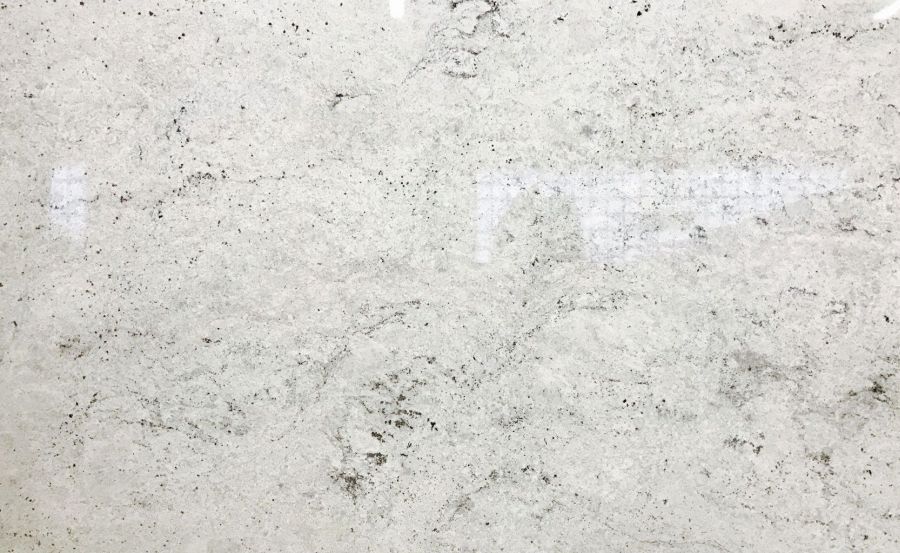 Colonial White Granite Product Details
NAME: Colonial White Granite
OTHER INDUSTRY NAMES (AKA): N/A
STONE TYPE: Granite
COUNTRY: India
PRIMARY COLORS: Gray, White, Black
VARIATIONS: High
FREEZING CLIMATE: Yes
EXTERIOR USAGE: Yes
AVAILABLE SIZES:
Tile: N/A
Slab: 3 CM
Mosaic: N/A
Landscape: N/A
Prefabricated Countertop: N/A
AVAILABLE FINISHES:
Polished
GREENGUARD Indoor Air Quality Certified®
NSF Certified®
COMMENTS: Medium Light Slabs with a Low Variation in Movement.
Description: Colonial White Granite is a natural stone that is quarried in India. Colonial White granite is a blend of a medium pale grey with a cloudy silver background and is accented by black speckles. This Indian granite is available in 3CM Slabs and is an excellent choice for both residential and commercial projects, including granite countertops.
Natural Stone Disclaimer
Pits, fissures, and dull spots, some granites exhibit these characteristics more than others, and they may also be more or less visible depending on the lighting conditions present in a room. Pits, fissures, and dull spots do not compromise the integrity of the granite in any way; they are natural characteristics and will not impair the function or durability of the material. They are an expression of nature.
Product categories and classifications such as Granite, Marble, Travertine, Limestone, Quartzite, etc. are based on generally accepted industry acceptance. They do not necessarily reflect the geological composition of the material. In many cases, these materials are technically made of different geological makeup. For example, many stones are commonly known as granites, but geologically, they are actually Charnockites, Polimitic Mataconglomerates, and any of other various different geological stones.
In addition, many stones commonly referred to as marble are geologically limestone. Products shown on the StoneTex, LLC website reflect the industry classification of products and do not necessarily reflect the geological composition. StoneTexas, LLC makes no guarantee or representation of the geological composition of any stone. In addition, the category reflected on our website, should not necessarily be used for customs classification.
Color Disclaimer:
We strive to make the colors shown as accurate as possible. However, due to the inconsistencies of various monitors, the colors on your screen may not be an accurate depiction of the actual color. Screen images should be used as a guide only.